Among many informations noticed during this summer period, we have chosen to mention hereunder a few news showing the dynamism of the initiatives and present evolutions.
Bubble Post acquired byBpost. The belgian postal operator, which has already acquired Citydepot, announced during August having finalized an agreement in order to acquire the very prospective startup Bubble Post.  With 16 agencies throughout Belgium and the Netherlands, Bubble Post has developed a network of small local depots organising green last mile delivery distribution. Only using cargobikes, Electric and CNG vehicles, Bubble Post has proved that the 100% ecological distribution can be an adapted transport model for inner cities.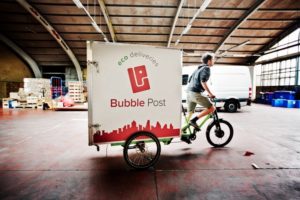 Amazon perpares orders in … 2 minutes. Delivering in 1 hour is not enough any more.  The instant delivery, which is the the right terminology to use, finds its application with the new service set up by Amazon, Inspant Pickup. With a similar way to the order of a meal in a fast food drive-in, Amazon proposes a limited  number of stock units of grocery, healthcare, drinks, but also electronics, which are prepared and brought to the consumer in only 2 minutes. 22 pickup points have already been opened in the USA.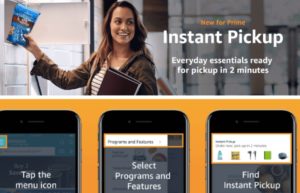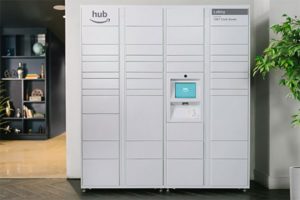 Amazon extends its network of lockers to private residences. Called « Hub », these lockers, more adapted to building halls (white colour instead of orange), looks like the Amazon lockers.  But the real innovation is to open these lockers to other e-merchants. The access of theses lockers to other e-merchants makes it possible to mutualise the costs of the infrastructure, but also to organise nearer access to the consumer and be able to answer to their needs. With the Hub, Amazon re-invents the traditionnal letter box, adapted to parcels.
Alibaba changes its strategy in France. Alibaba had until now no warehouse in France, despite the announces of real estate study since many years.  It seems that this may change. Alibaba's subsidiary Aliexpress, has recently opened a first warehouse in the Paris area and announced future new sites, in order to reduce the devlivery time to the French consumers.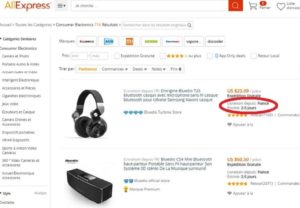 Will Rue de Rivoli be shared with bikers ? The example of Rue de Rivoli, one the most popular streets of Paris, shows that change is not so easy.  The Mayor of Paris proposes to set up a double way bicycle lane. The increasing of soft mobility solutions makes necessary to built up more adapted infrastructures, therefore bicycle lanes, wide enough for cargobikes to drive in security.  The problem of shops deliveries occur and needs stops along the street.  Prefecture de Paris is opposed to the Mayor of Paris on this project. It is necessary to leave less space to cars, while preserving the space for delivery trucks and vans. The public consultation is in progress.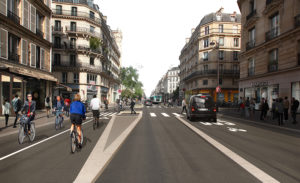 Deliveroo : the riders refuse the on-demand flexibility. The present drivers' movement of anger is the consequence of a fragile economic model, meal delivery.  Presented as ecological because mostly operated by bicycles, meal delivery concentrates difficulties for a low rentability. These difficulties are immediate delivery, late deliveries, but also temperature control and lack of mutualization. The on-demand delivery of meals does not correspond for the moment to a long term acceptable social frame.  This social movement appeared during the summer and has to be analyzed with the proposal of the think tank Terra Nova which consists to help the development of riders cooperatives, as it already exists in Belgium, or through the new platform Coopcycle.
Auchan develops a new model of shops … in China. The Auchan box is a new concept of proximity shop, in a 20 m² container. It operates without any staff and is totally automatic. The consumer is identified through its smartphone.  The products bought are transfered to a RFID tunnel, which calculates automaticaly the amount to be paid and the payment is only made through the smartphone. For this time, Amazon, with its concept Amazon Go, is doubled by a brick & mortar group, … from France !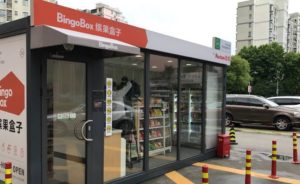 In London, Ocado delivers in self-driving van ! After a first experiment realized in Japan by Yamato and DeNA, it's in the UK that self-driving vehicles are tested. Ocado has operated in Greenwich a vehicle constructed by Oxbotica, which includes 8 automatic lockers, 4 on each side.   The customer picks up its order in one of these lockers during a specific time window. The vehicle does not include for the moment refregirated locker. The operational lauching is planned for 2021.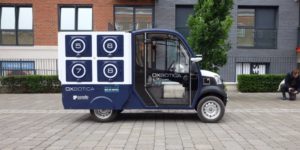 Sogaris and PRD Office winners of the contest Réinventer la Seine.  With an idea of urban logistic platform located just in front of Maison de la Radio in the heart of Paris, the project« En Seine ! » shows that logistics can find its place inside Paris.  This project includes a multi-energy station, a logistic platform directly linked to the Seine river, an urban logistic warehouse and a university building. Many partners are associated to this project, including Ecolotrans and the urban freight cluster of Ile-de-France .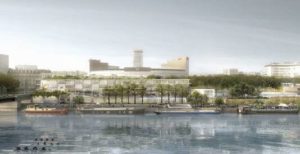 Summer experiments. Several urban freight experiments have been done during this summer.   We can notice the test made in Paris by Dachser of the Base Intelligente de Logistique (BIL) developed by LIBNER. Other innovation looked with a lot of attention, the tramfret of Saint-Etienne. Designed by Efficacity, in partenrship with the city of Saint-Etienne, this experiment aims to test supermarket delivery with a former tramway transformed as a cargotram.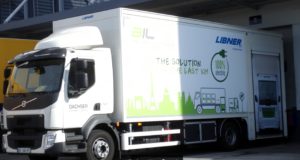 https://www.logicites.fr/wp-content/uploads/2017/08/amazon-hub-640x427.jpg
427
640
Jérôme Libeskind
https://www.logicites.fr/wp-content/uploads/2015/07/logo_website.jpg
Jérôme Libeskind
2017-08-28 19:31:31
2017-08-28 19:31:31
The 10 summer urban freight breaking news